The ride of a lifetime...
Discover and Love the luxury of Richmond Limos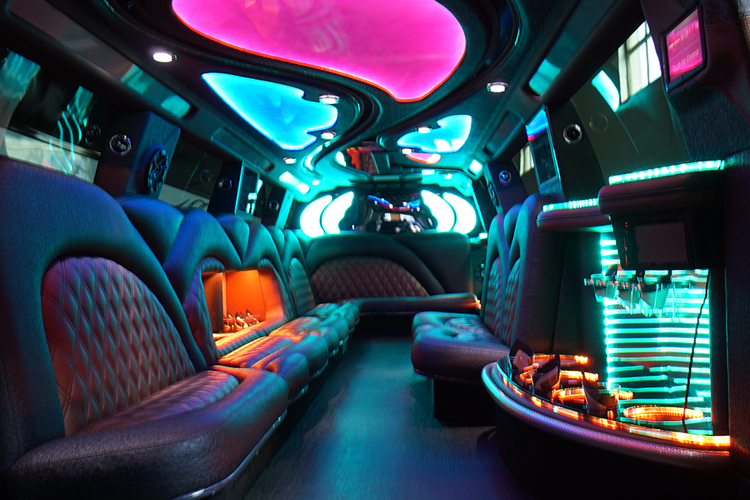 This stunning 20 passenger Cadillac limousine is perfect for smaller get togethers, such as Bachelor Parties, Proms, and so very much more!
CHECK OUT OUR LIMOS & BUSES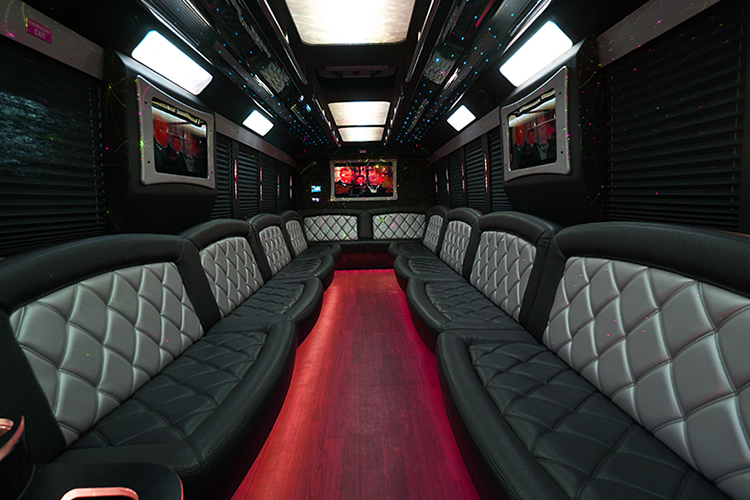 This luxurious 34 passenger limo bus will stun your guests at popular events such as Weddings, Concerts, Sporting Events, and more!
CHECK OUT OUR LIMOS & BUSES
Richmond, Virginia is a cultural center of our country, enriched with history and American beginnings. One of the oldest cities in the United States of America, many notable events in our history has happened right in Richmond. This is what makes our town so special. You'll never forget the memories you've made here, whether it's the lively nightlife downtown, sights of the history, or talented sports team. We know that there are so many amazing destinations that you are not going to want to miss in the phenomenal Richmond area including some out of this world sites like Monument Avenue, Agecroft Hall, the Richmond National Battlefield Park and the Wilton House Museum just to name a few. Just remember, you need a luxurious and convenient mode of transportation to get to these amazing sites and we have just the thing for you. One ride with us and you will never look back.
Richmond Limos is the most popular limousine and party bus rental service in the Richmond area. Whether you're looking for a colossal party bus loaded with party features, or a timeless limousine for an elegant arrival, we have a vehicle to suit your needs. We're proud to offer our services for all kinds of events, big or small. Not only do we offer premium vehicles not found anywhere else, we believe our customer service goes above and beyond regular expectations. Our team is here to help you in any way that they can. Many folks ask us why we are the best company in the luxury entertainment transportation industry. There are several reasons actually. First and foremost we realized early on that the foundation of our business would have to be the highest quality vehicles possible. And that is exactly what we acquire. Once they are in our fleet, we install some of the most amazing features and amenities for you to play with. Believe us, these toys will keep the party going. We also have a passion for making sure that all of our customers are continually safe. The way we do this is to have certified mechanics on staff who regularly inspect and maintain our entire fleet. What this means for you is that any vehicle you might be interested in will be ready to roll when you need it. It also means that you will not have to worry about being left stranded on the side of the road or not making it to your destinations. We also hire professional detailers who meticulously clean every inch of our interiors between uses. What this means for you is that you will be stepping into a pristine environment. In terms of driving, we only hire certified and experienced drivers who know the area roads really well. And each vehicle is equipped with GPS which means you will not have to worry about getting lost. Now you know why we are the best of the best.
You'll notice the different between our Richmond Limo company and others in the area. We go above and beyond to make sure every detail of your special night is taken care of ahead of time. All you have to do is show up, and be ready to party the night away in one of our fabulous vehicles. And when you do step on board one of our very special vehicles, you are not going to believe the features we have installed. One of the first things that you will notice are the granite topped bar areas with built-in coolers of ice for your favorite libations. We also know that our customers like to bust a move from time to time so we have included a special dance floor complete with a dancing pole. And to move to the groove, a premium sound system with subwoofers is at your disposal. We also haven't forgotten multimedia as we have installed multiple high definition flat screens with DVD capabilities. When you need to slow down, you will find a luxurious wraparound couch area which is perfect for catching up with friends. Throw in some color changing party lighting and you have the perfect setting for the time of your life.
You have come to the perfect place to move forward in your investigation into our service. We highly recommend that you peruse our entire website to learn everything you can about what we do. Have a notepad and pen nearby so you can jot down any questions or concerns should they crop up. When you feel that you have gleaned everything you can from our website, it will be time to contact our customer service office. Our friendly and very knowledgeable customer service agents are available 24/7, 365 days a year and they are very passionate about answering questions and fitting groups to our special vehicles. One thing we can promise you right off is that we will never try and pressure you into making any kind of decision. If all you want to do is ask questions and talk about the possibilities, then we will be happy to do so. But when you do feel like you are ready to move to the next level, one of our specialists will be more than happy to walk you through our easy and painless booking process. Just be ready to answer some basic questions and one of our agents will be able to supply you with a quote or go ahead and make your booking. So, whatever you are ready for whether it is to ask questions, get a quote or book a Richmond Party Bus, or if you just want to learn more about our fleet of vehicles, email or ring us up! Our courteous sales representatives are awaiting your call. We look forward to talking about our business with you and bringing you the best luxury entertainment solution in the world.
Popular Richmond Limo Events
As you can see, we are adept at handling any event, any group transportation needs, and any Virginia destination. We are the limo rental company you can trust to not only provide limo service but also party bus rentals, airport car service, sprinter party bus service, Lincoln Town Cars, Shuttle Buses, Passenger Vans, Mini Buses, Luxury Sedans... You get the idea. Each and every vehicle choice can be adapted for transportation services of any type and covering any event: airport transportation to Richmond International Airport (and others), bachelorette parties, wine tours & winery tours, brewery tours & beer tours, corporate events, and even Tacky Light Tours. You'll see that we have an outstanding reputation, a diverse fleet, and provide the perfect transportation for any VA area special events. You can call us 24 hours a day! Let us provide you with your first class service whether you choose stretch limos or party buses. Richmond Limousine service has never been more exciting & enjoyable!
Contact Us Any Time!